What were commercial insurance professionals reading about in 2021 and what topics created the most buzz in the industry during the past year? A survey of our most popular blog articles provides a barometer. Several themes dominated the industry discussion in 2021 – the future of work, navigating the hard(ening) market and the lingering effects of COVID-19, and how insurers and insurtechs are leveraging emerging technologies to rewire traditional insurance distribution and reimagine core underwriting and placement processes.
Get our viewpoints delivered to you inbox
In case you missed these articles the first time around, we've pulled together our "Best of 2021" list. These articles, interviews, executive outlooks, and podcast episodes are well worth revisiting as we look to a new year. Here, in no particular order, are our most-read articles of 2021…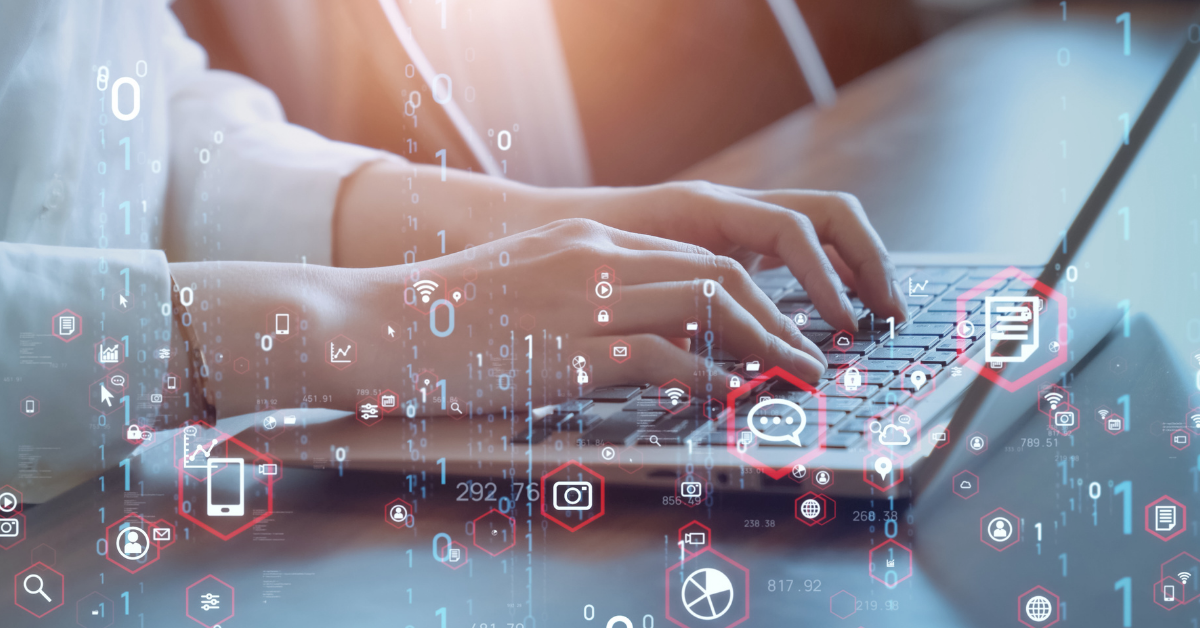 While it's clear that underwriting is going through a major digital transformation, what do we really mean when we refer to "digital underwriting" in the context of commercial insurance? As with any rapidly evolving capability, the answer depends on who you ask. "Some people think digital underwriting is the algorithm that makes the decisions," says Nathan Root, Head of Product Management in Technical Underwriting, Zurich North America. "Other people think that it's getting the policy into a PDF format instead of a stack of paper. Other people think that it has to do with doing automated quote proposals or binding, or maybe how the billing works if it's EFTs versus check. The reality is all of those are digital underwriting."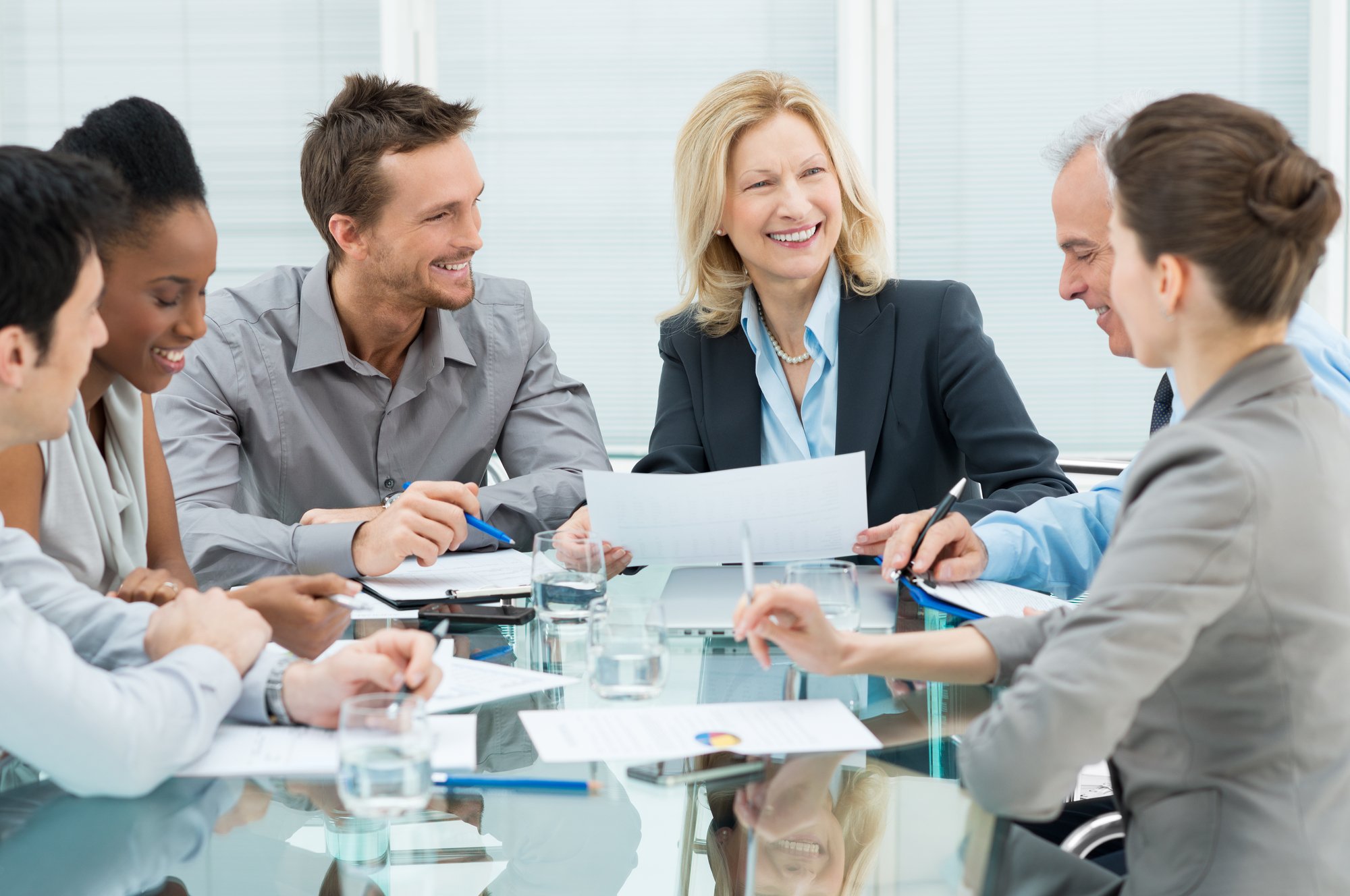 Marguerite Tortorello, Managing Director of the Insurance Careers Movement, shares what makes the insurance industry a great one to work in, the impact of the pandemic on the early talent pipeline, and how to make insurance more attractive to a younger generation of employees. "The expansion of remote and hybrid positions is expanding global talent pools and could help accelerate diversity in insurance," Tortorello believes. Tortorello also discusses the role of insurtech in transforming insurance operations and making the industry a more enticing career choice for digital and data savvy workers.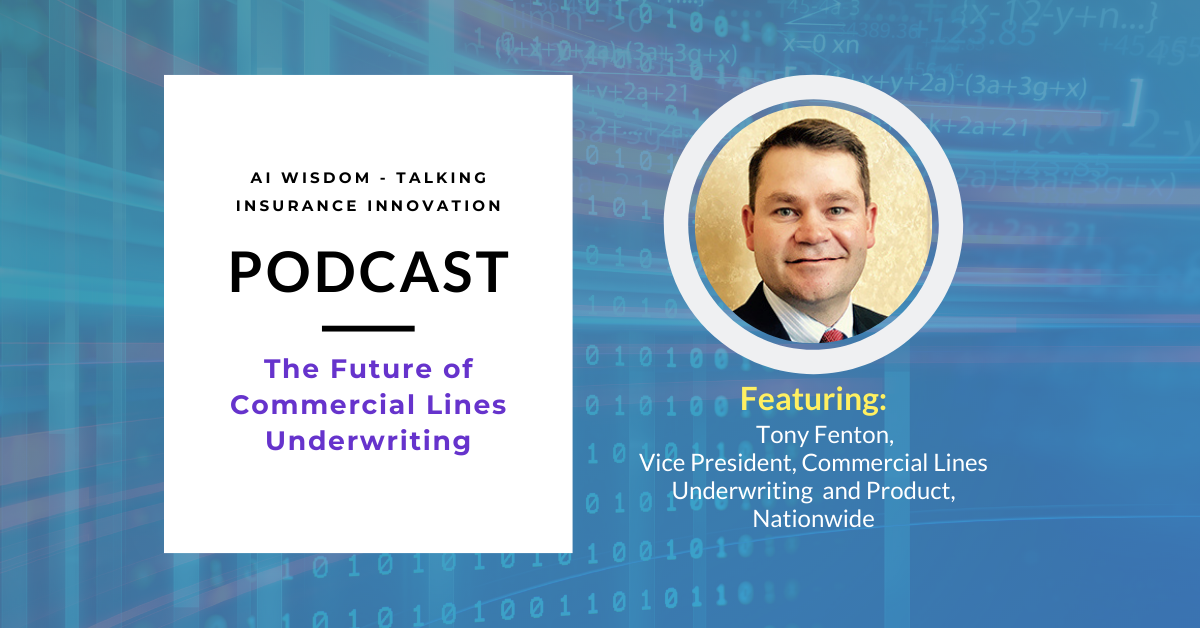 As customer and agent interaction models continue to evolve, the digitization of underwriting methodologies is morphing to close the gap. With an extensive track record in commercial lines, Tony Fenton, Vice President of Commercial Lines Underwriting and Product, Nationwide shares his digital transformation predictions for commercial lines underwriting in 2021 and beyond. Fenton discusses the biggest changes impacting underwriting today and shares his insights on the top criteria that insurers should be considering when it comes to digital transformation, how to measure the success of digitization initiatives, and the importance of culture in driving meaningful innovation.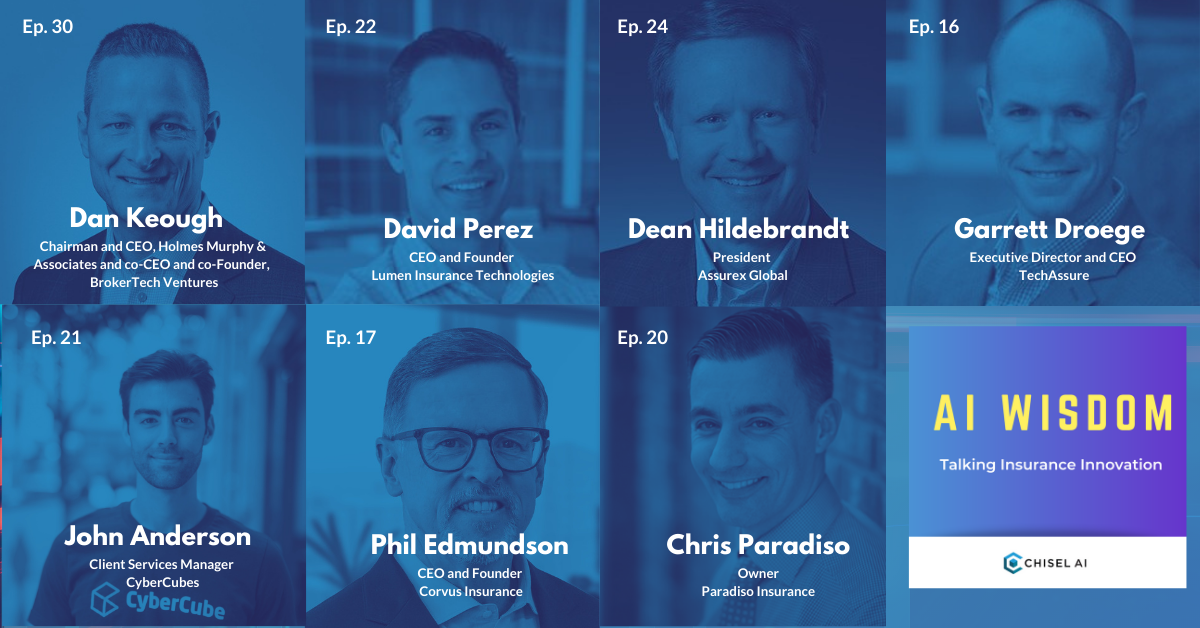 Commercial insurance brokers today are challenged to drive tech modernization, refine business practices, and align technology, people, and processes to capitalize on new business opportunities. We speak with seven insurance industry leaders about their experiences in successfully leading innovation and growing their business. Hear their best advice, proven strategies, key lessons learned, practical wisdom, and predictions for what the future holds for commercial lines brokers.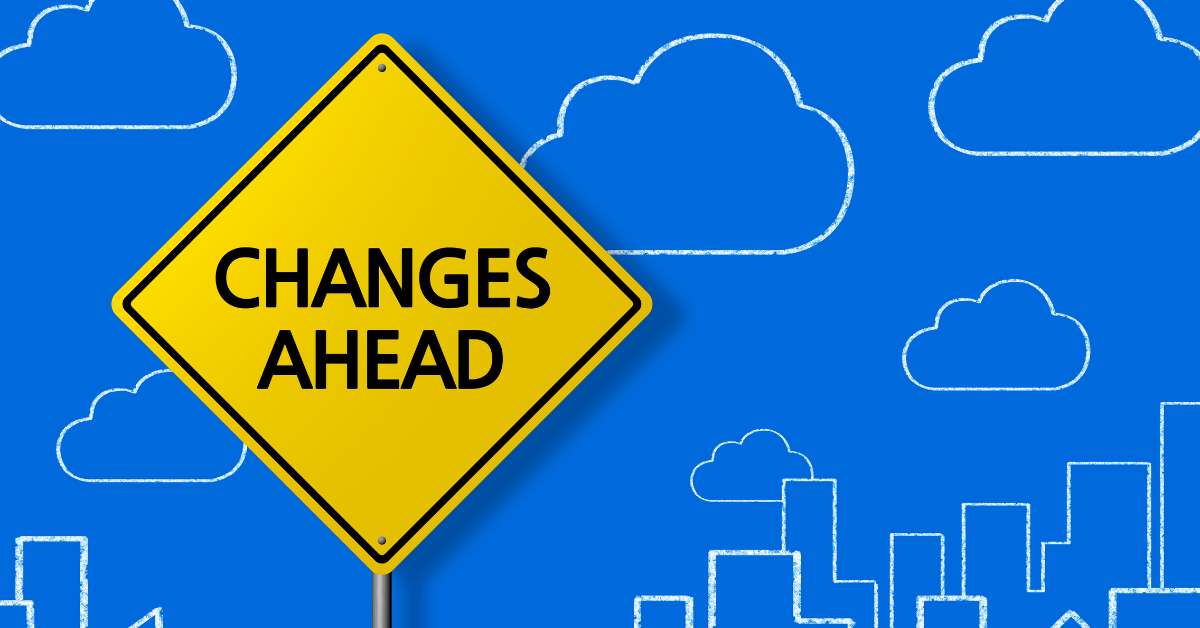 Managing General Agents are an integral – if sometimes misunderstood – part of the property and casualty insurance industry. MaryKate Townsend, CAIB, Manager & Senior Underwriter, Pacific Marine Underwriting Managers Ltd., and President of the Canadian Association of Managing General Agents (CAMGA) discusses the evolving role of MGAs and how brokers can benefit from working with an MGA. MaryKate shares her perspectives on how technologies like GPS tracking devices and AI are transforming the insurance buying experience, and what the future holds for the MGA and delegated underwriting sector.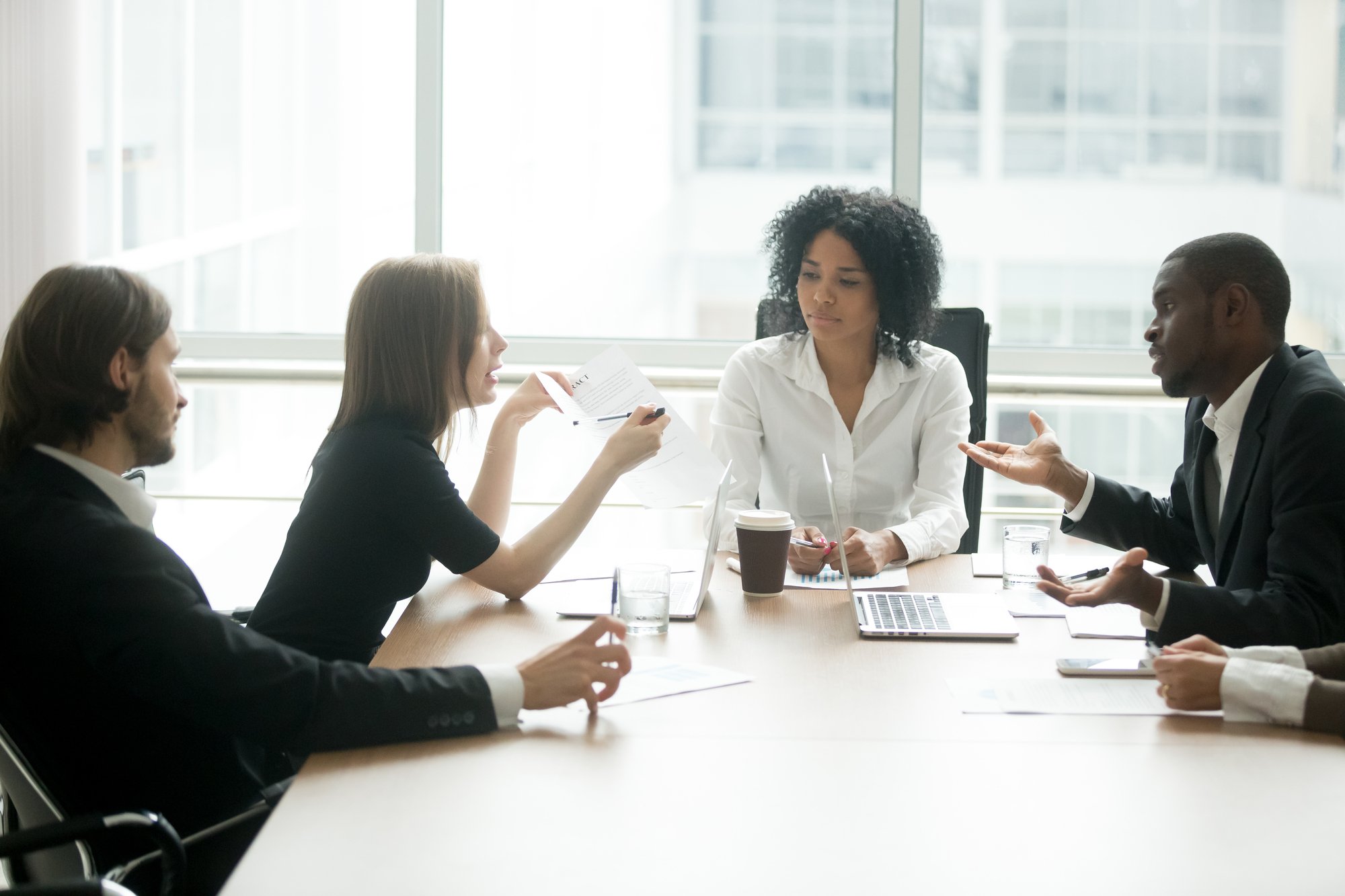 Abel Travis, Vice President and Head of Fundamental Underwriters, a division of AF Group, shares his perspectives on how insurance companies can build a culture of innovation, attract new talent, and ensure diversity and inclusion in leadership. "Creating a diverse culture of innovation is quickly becoming a differentiator in a more competitive industry landscape," says Travis. "The support for creating an innovative culture must come from executive leadership, and everyone within an organization must be empowered to innovate. Organizations must be open to rapid piloting of new capabilities and must be willing to be accepting of the 'fail fast, learn fast' philosophy."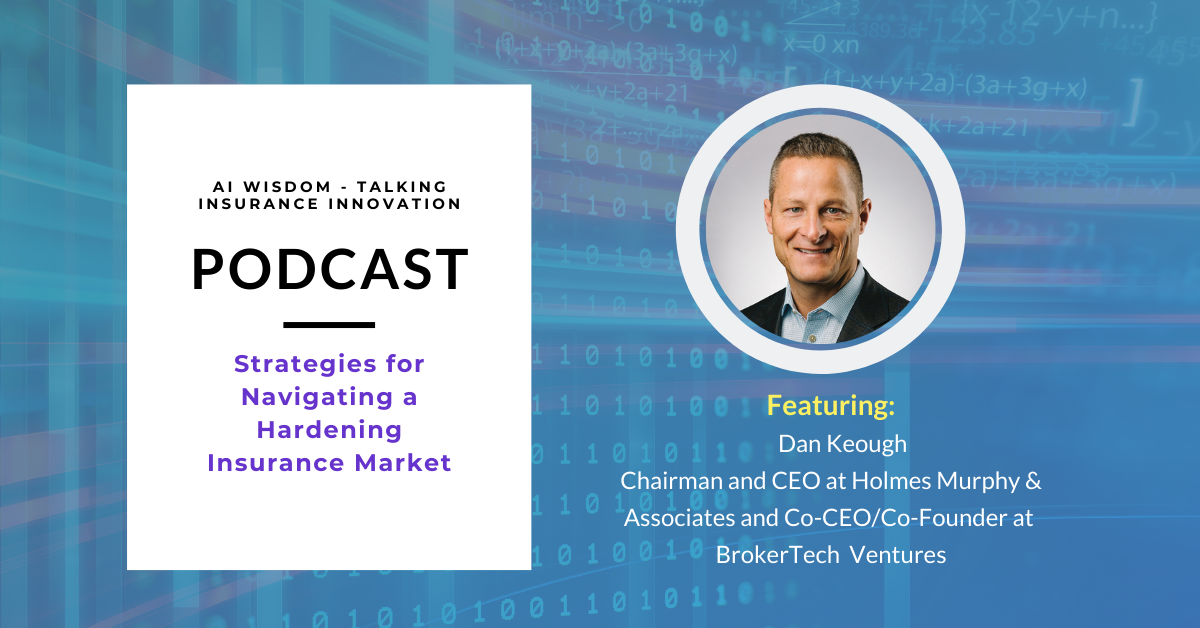 Dan Keough, Chairman and Chief Executive Officer at Holmes Murphy & Associates and Co-CEO/Co-Founder at BrokerTech Ventures shares four key strategies that commercial insurance brokers can deploy today to successfully navigate the hard market. Keough discusses how brokers can add value during difficult business conditions, manage customer expectations, empower employees to feel their best and perform at their peak, and nurture relationships through open and transparent communications between the broker, carrier, and client.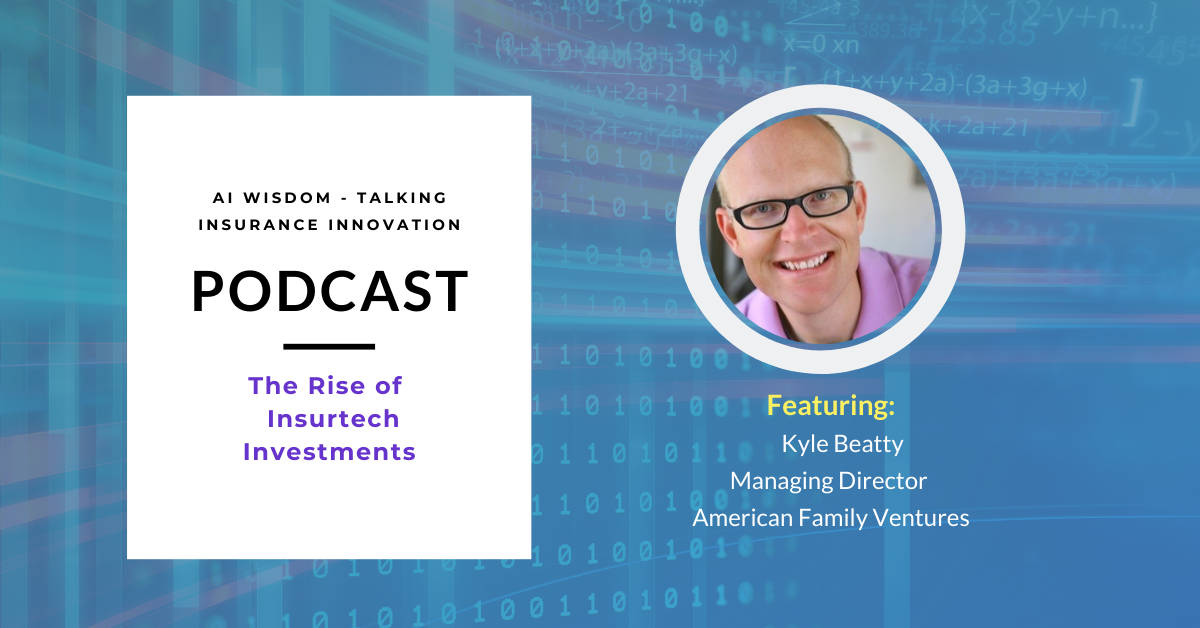 Kyle Beatty, Managing Director at American Family Ventures discusses how COVID-19 has been an accelerant for digital transformation and insurtech investments, the key factors driving insurtech investment momentum, and the criteria investors value to identify the right insurtech investments. Beatty sees an overall trend of insurtech startups maturing to a level where their solutions are more proven in the marketplace and believes startups will continue to play an integral role in the insurance ecosystem. "There are many areas that are suboptimal, yet to be touched by technology advancement. So, we think there'll be many years to come of startups introducing new ways to solve problems in all parts of property, casualty, life, annuity, etc., all parts of the insurance ecosystem," says Beatty.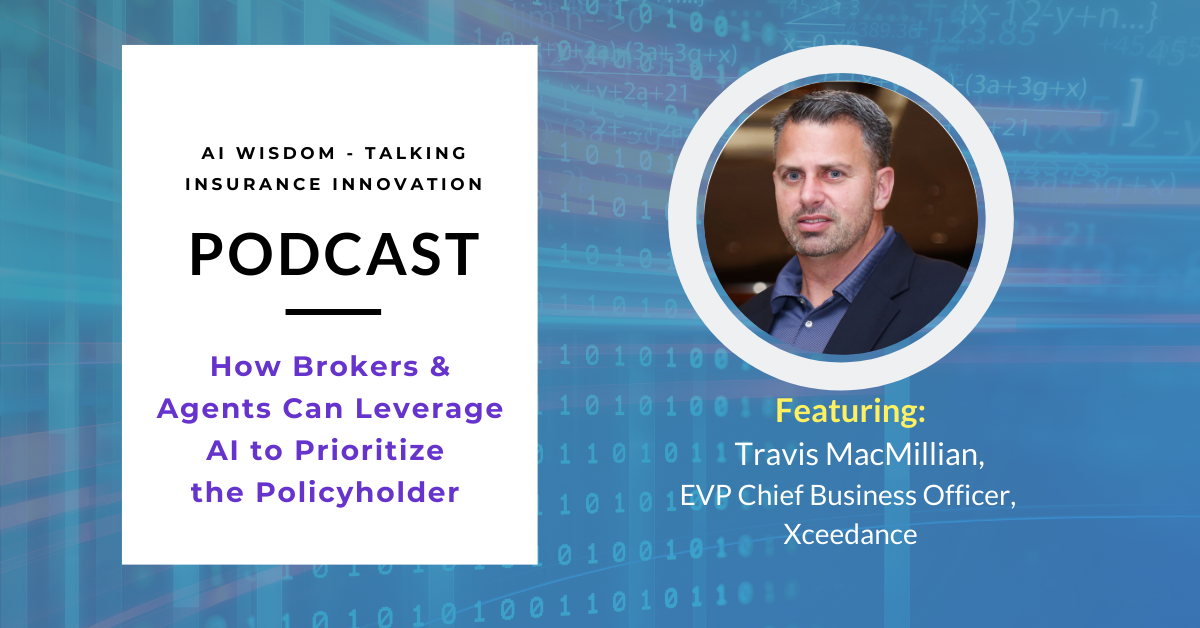 For commercial insurers, customer experience is becoming a pivotal competitive differentiator. Placing the policyholder at the heart of an exceptional digital insurance experience is paramount. Travis MacMillian, Chief Business Officer at Xceedance discusses how insurance companies that prioritize the policyholder by embracing AI-powered solutions to accelerate response times, deliver an optimal customer experience, and capitalize on operational efficiencies to increase margins and grow revenues. "As we recover globally from COVID-19, I think some of the biggest impact areas for insurers are focused on the creation of the next-generation operating model," says MacMillian. Travis also shares details about Chisel AI's strategic partnership with Xceedance to deliver AI-powered, on-demand policy checking services for commercial lines insurance brokers and agents.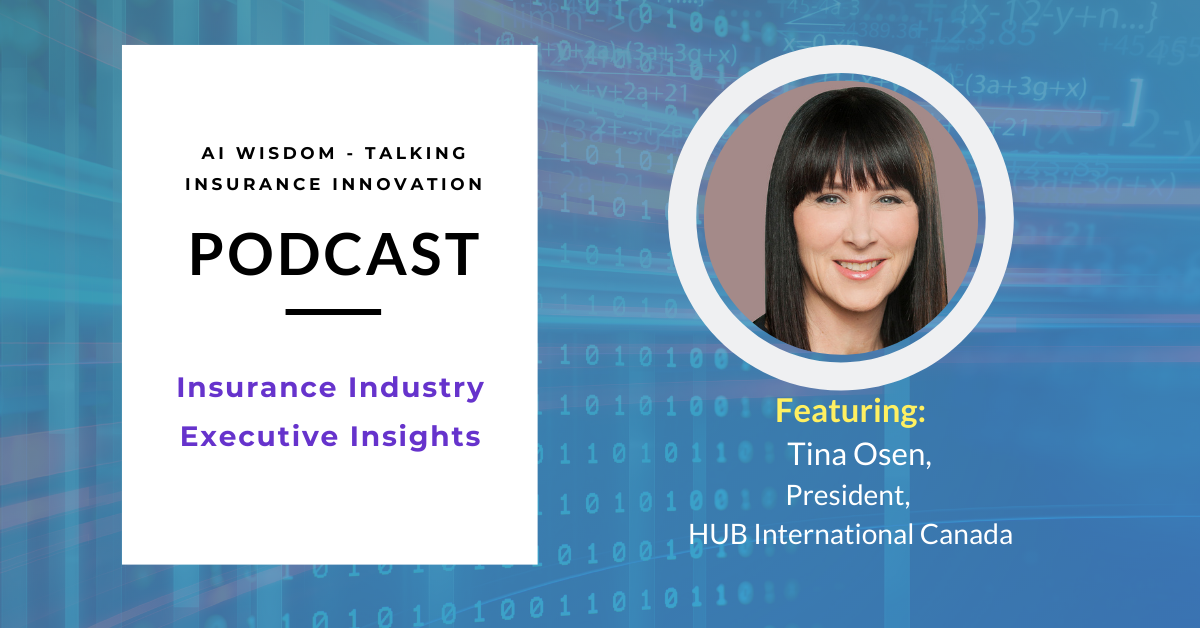 Tina Osen, President of HUB International Canada, the largest insurance broker in Canada, discusses the changing insurance landscape, how brokers are adapting to new market dynamics to strengthen their trusted advisor status, and how technologies like AI contribute to data-driven recommendations to consumers. "Leveraging technologies to create education moments that are positive and make the customer feel like their insurance broker gets them and understands what coverage is relevant for them will enable us to deliver better customer experiences," Osen explains. Hear Osen's perspectives on the potential impact of new risks like climate change, key questions to ask when partnering with insurtechs, and why the industry needs to be bolder with its digital strategies.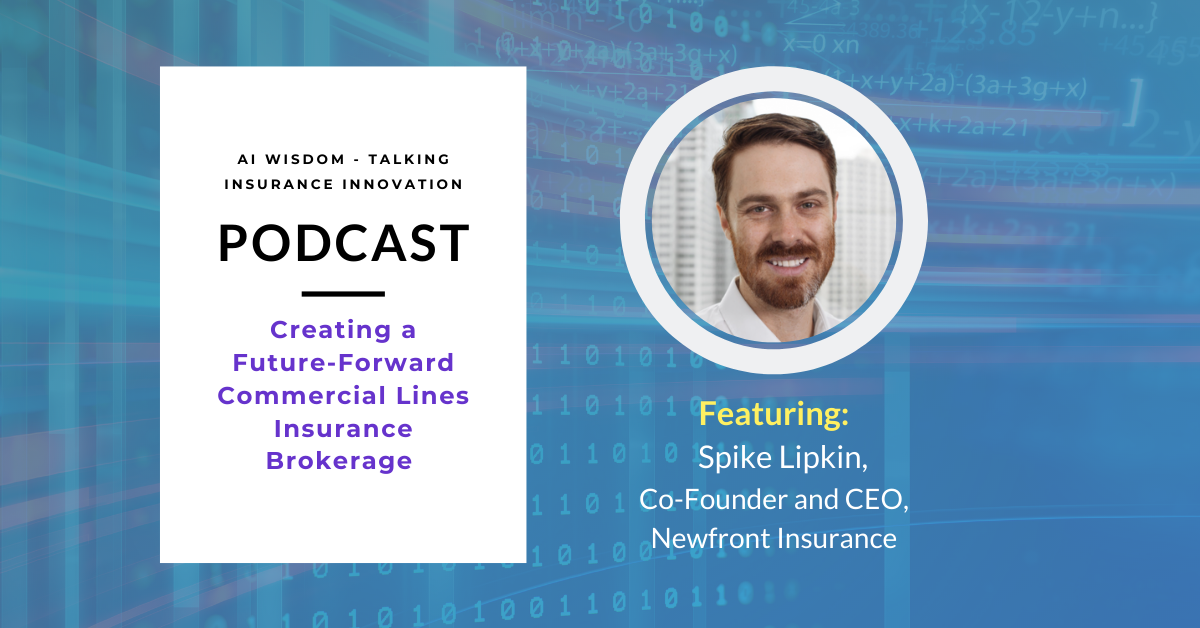 After a painful experience buying insurance early in his career, Spike Lipkin, Co-Founder & CEO of Newfront Insurance became obsessed with the insurance industry and building something to improve the client experience for customers. Lipkin and Newfront Insurance Co-Founder Gordon Wintrob realized that brokers are incredibly crucial to the industry but are very underserved by technology and the platforms available to them. So, they set out to build a modern brokerage. Today, Newfront Insurance is one of the fastest growing brokerages in the United States, named to the Forbes 2021 Top 50 Fintech companies list and described as a brokerage for the 21st century. Here Spike share his vision of what it takes to effectively differentiate in today's market and the vital characteristics of a forward-thinking insurance brokerage.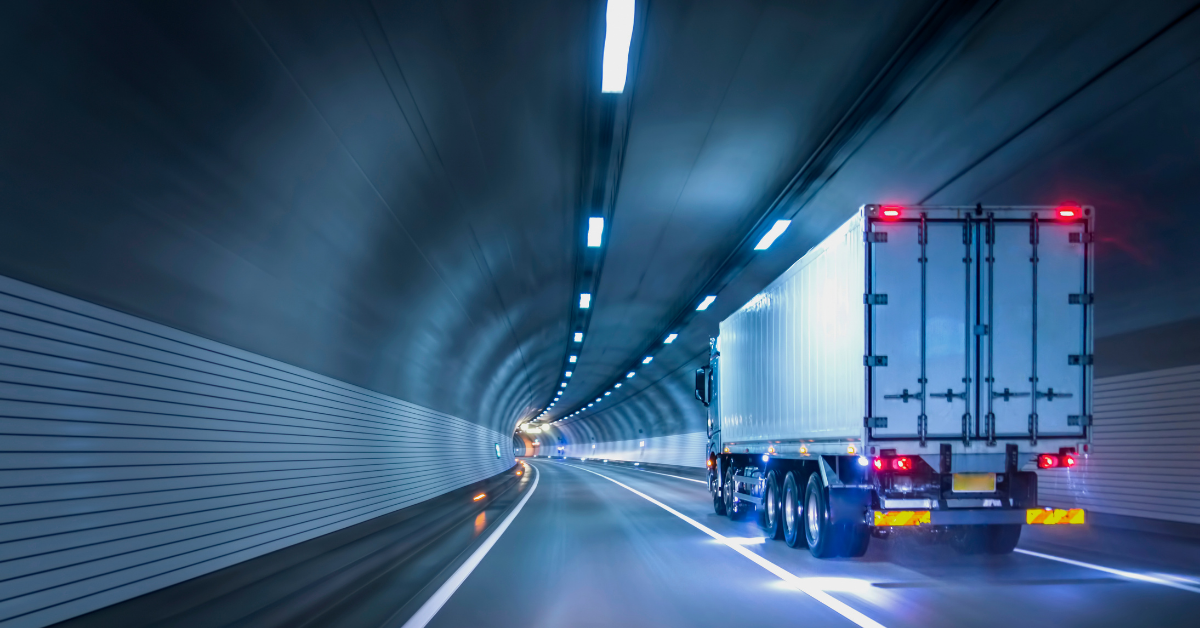 Commercial auto insurers are actively reimagining how they do business. They are increasingly focused on operational efficiencies and technological advances as a means of improving underwriting margins and paving the way to profitability. "The auto insurance industry needs to prepare for fundamental transformation, similar to the digital revolution we've seen in general," says Abel Travis, VP & Head of Fundamental Underwriters, a division of AF Group, and a specialist in commercial auto insurance. We examine five key market trends and technologies to watch in commercial auto insurance in 2022 and beyond.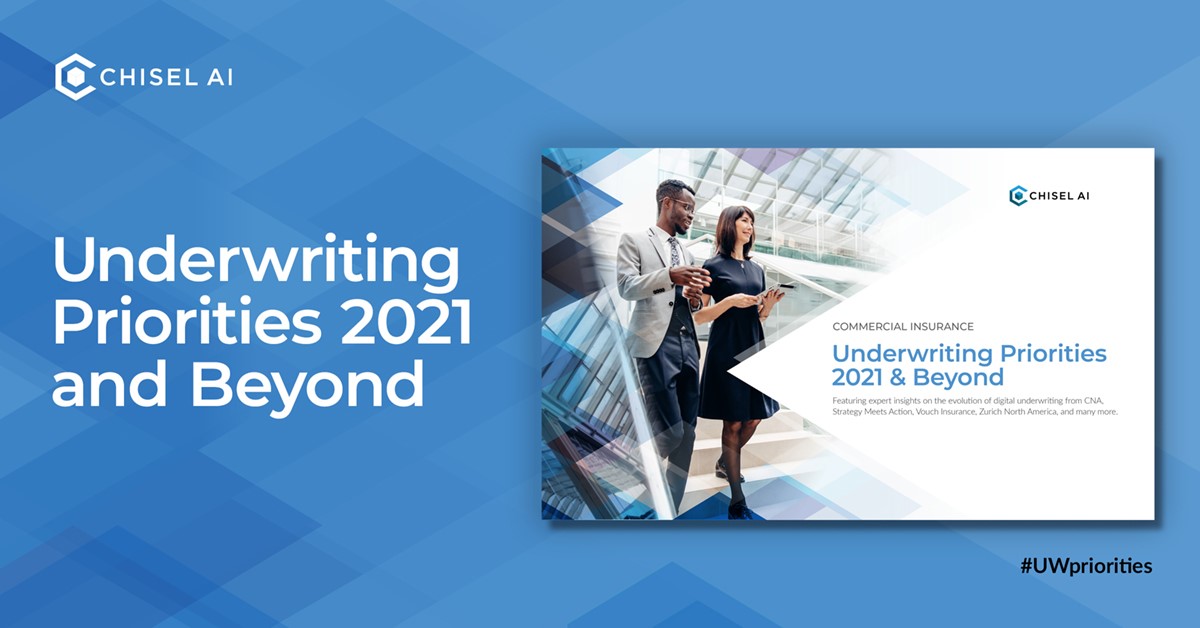 Commercial insurers continue to face complex market pressures including the ongoing impacts of COVID-19 and rising policyholder expectations for a touchless, "Amazon-like" digital insurance experience. Not only is the pace of digital transformation accelerating, but the gap between digital underwriting leaders and laggards is widening. Featuring contributions from 14 insurance industry leaders including CNA, Strategy Meets Action, Vouch Insurance, Zurich North America, and many others, the second annual edition of our Underwriting Priorities eBook brings together insights on the digital evolution of commercial insurance underwriting. Underwriting executives and industry experts weigh in on the key priorities for underwriting in the coming years and how new sources of data and emerging technologies are changing the core underwriting function for the better.
Stay Tuned!
That's a wrap for our 2021 recap. We have a full lineup of timely and informative articles and feature interviews in the works for 2022. Our audience continues to grow, and we are committed to providing a forum for all things commercial insurance. Subscribe to our blog to have insights delivered to your inbox once a month so you won't miss a thing.