Grace Grant is Executive Director at Gamma Iota Sigma, the insurance industry's collegiate talent pipeline. During her 9 years at Gamma Iota Sigma, Grace has led the organization's growth, expanding the number of chapters from 57 to 95 and more than doubling the membership base of students from 2,000 to 6,000. Under Grace's leadership, GIS launched its inclusive membership initiative to engage students of all majors and backgrounds for insurance careers and significantly expanded its diversity, equity, and inclusion strategy to prepare HBCU, female, LGBTQ, Hispanic, and other students of a variety of underrepresented groups for success in the insurance industry. Grace was named to Insurance Business Magazine's Elite Women 2021 list and Hot 100 2022 list. We caught up with Grace to ask a few questions about how the 'Great Resignation' is impacting the insurance industry, the quest for greater diversity and inclusion in insurance, and how insurers are ramping up their recruiting efforts to attract new employees and fill the insurance talent gap.
Get our viewpoints delivered to you inbox
Over the course of the pandemic, we've seen a record number of employees leave the workforce. How has the Great Resignation impacted the insurance industry?
The concept of the Great Resignation has intrigued me since the phrase was coined in the midst of the COVID-19 pandemic. There was much skepticism and many theories around why employees were quitting in large numbers. Among the reasons considered – employees are demanding work-life balance, working parents were forced to make tough decisions, unemployment benefits were more appealing than productivity, early retirements were being taken, entrepreneurs saw small business growth opportunities, or some suspect we're amid a worker's revolution. While these possible theories factored into the rapid increase in employees quitting their jobs, it ultimately revolves around employee satisfaction and corporate culture.
Employees tolerating companies with toxic cultures, with low levels of innovation and an inability to recognize performance were given an opportunity to re-evaluate their willingness to continue in this environment due to wide-spread labor shortages creating ample job openings. When you couple this with the devastating social injustices that swept across our country and the subsequent evaluation by employees of how their employer responded and whether they effectively and authentically embraced diversity, equity, and inclusion, you're left with a lot of unhappy employees. Fortunately for the insurance industry, employee satisfaction tends to fare higher than other industries, which may contribute to the fact that the industry was not as impacted by the Great Resignation, but instead by a Great Reshuffle which Fortune attributes as the greatest transformation the world of work has ever seen. But the industry can't sit idly and watch as the workforce is quitting in large numbers, even if it hasn't impacted the insurance industry as drastically. It needs to adapt and react to meet the needs of its workforce whether through remote/hybrid work options, employee resources, or investments in training and development. The Great Resignation has shown us that no industry is immune to widespread change and forced us to consider how we are valuing and retaining talent.
Before the Great Resignation, the insurance industry already faced a recruitment challenge with millennials and Gen Z choosing professions they believe to be more progressive, challenging, and fun. What strategies and creative approaches are insurers using to entice new talent today?
In the current environment, managing talent is incredibly complex, especially in an industry that has historically lost the war for talent. The pandemic drastically changed perspectives of what work looks like and gave us an opportunity to change the odds. Along with the evaluation and consequent evolution of what office work looks like, the industry is responding to many big issues including how to embrace diversity, equity, and inclusion, how to address ESG concerns, and how to attract and retain talent to meet the needs of an industry facing a talent crisis.
This industry has an exciting story to share – stories of resiliency, adaptability, and innovation in abundance. Emerging markets are making way for advancements in AI and the use of technology, which is exciting and relevant to the next generation. If we want to convey this story to the next generation, we also need to listen to the things that matter most to them.
Gamma Iota Sigma's Annual Recruiting Survey results tell us that, while technology and innovation are important, 82% still prefer face to face engagement and 67% are willing to relocate for the right employer. Those who are "winning" the war on talent are listening and adjusting as needed to meet the needs of its workforce. According to the survey, the next generation's top priorities when considering full time employment are 1) future growth potential, 2) expansive training and development programs, and 3) a noticeable demonstration of an inclusive culture. This is followed by compensation, leadership, and benefits. The next generation isn't interested in the bells and whistles as often believed, but more so in how employers are genuinely investing in employees. Companies doing this well are attracting and retaining the top talent.
With an aging workforce, insurance is also facing a wave of resignations. Will recruitment alone be enough to fill the talent gap, or will technology play a role in helping to make insurance operations more automated, efficient, and less reliant on manual labor?
Technology is changing the landscape of insurance. The disruption that occurred from the pandemic accelerated digitization for insurers. Business leaders were virtually forced to make widespread changes overnight to accommodate remote work while expanding their digital capabilities to support distribution. This was a learning curve for most of the workforce. The use of AI, telematics, and robotics is introducing efficiencies through algorithms and technology advancements throughout the industry. With digital capabilities like facial recognition, the industry is developing more sophisticated predictive models that will have significant impacts on employment. Data has allowed us to transform how we assess and mitigate risk which is changing the needs for talent across the industry. While the rise of artificial intelligence is changing how we all interact with the world, it's also creating the potential to free up staff time spent on menial tasks for more complex problems and innovation.
The industry needs to quickly adapt and recognize that technology is not replacing the human element, it's drastically enhancing it to where we can do more, faster and better. Decision making capabilities, leadership, and the need for relationship building can't be replaced by technology, so the industry needs to adjust hiring to meet this new infrastructure. The need for talent is still present, the change is in the skills needed from incoming talent to senior business leaders. We must continue to grow, adapt, and embrace these changes. Employers who rely solely on technology, and contrarily those who don't embrace it, will be the ones falling behind. The need for talent remains.
You've long been a champion of greater diversity, equity, and inclusion in the insurance industry.

Insurance Business Magazine

reported that 65% of the total insurance industry workforce is female, but only 12% of C-suite officers are women. In 2019, S&P found that

Black employees represented just 12.4 percent of the insurance carrier workforce

. What

do you think needs to happen to change the face of the insurance industry and make it more diverse, equitable, and inclusive?
The industry is making great strides as it relates to diversity, equity, and inclusion, but we have to continue pushing the needle forward. This topic has risen to the forefront of business strategy and everyday conversations over the past 18 months, but many companies have been working on it for decades. If we stop talking about it and considering how to approach it, we'll stop growing and succeeding in our efforts. Leaders across the industry are embracing diversity by demonstrating a responsibility in understanding and validating different perspectives, background, and experiences and then acting on that sense of responsibility. This may look like enhancements in paternity leave for parents of new babies, improvements in healthcare to support the medical needs of all, flexible work arrangements to meet the ever-changing virtual landscape, and investments in employee resources to broaden equity and inclusivity.
While the top-down approach will support change and assist in employee retention, there also needs to be a significant focus on the recruitment strategies employers are using to reach a diverse talent pipeline. Gamma Iota Sigma provides the industry with year-round engagement opportunities to connect with students from 97 collegiate chapters across the country. GIS represents over 5,000 student members where nearly 40% have identified as being non-white and 47% are female. GIS members are pursuing degrees in risk management and insurance (40%), actuarial science (35%), and a plethora of adjacent majors including business, finance, data analytics, engineering, marketing, and beyond (25%). Through events, an online job board, and partnership through the Sustaining Partners program, companies are expanding their reach to connect with more diverse candidates throughout the year. Over 1,600 GIS students and alumni completed a survey where 66% feel there has been sufficient diversity in their internship or full-time employment – there is still work to be done.
The next generation evaluates several factors in whether an employer is committed to diversity, equity, and inclusion with fairness in recruiting practices being the leading factor, followed closely by an inclusive culture. Other considerations included diversity in leadership, accountability, and diversity at all levels of the company. If employers don't take these things seriously, they will find themselves in a hiring crisis.
Given the current turbulent labor market and the challenges facing the industry, what's at stake if insurance companies don't embrace a more diverse workplace culture?
Employers who don't prioritize the cultivation of diversity and inclusion in the workplace will lack innovation, creativity, and productivity. We must keep in mind that diversity is expansive – it represents demographic variables and intrinsic elements that make people unique. A room of differing perspectives, backgrounds, and experiences will produce creativity and foster deeper camaraderie amongst employees, which ultimately leads to innovation, higher profits, and a sense of belonging and purpose for team members. When employees feel happy and valued, they are more inclined to stay with their employer. Companies who aren't encouraging diversity and inclusion will see higher turnover rates. Aside from the moral and ethical considerations to embrace diversity in the workplace, which are paramount, diversity also allows employers to broaden their customer base and access a larger pool of talent. Failing to embrace diversity in recruiting and in practice will result in organizations that are static and uninspired which would be catastrophic.
---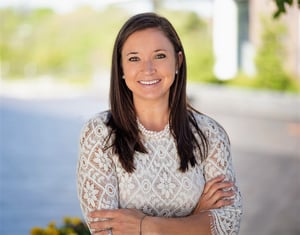 Grace Grant, Executive Director for Gamma Iota Sigma, has more than 13 years of experience in the financial services industry, including 10 years of insurance industry non-profit leadership. She started her career in financial planning, before moving into various roles with the Griffith Insurance Education Foundation, and The Institutes as the Director of Public Policymaker Education where she worked with RMI Faculty across the country to develop insurance information seminars for state and federal leaders. She joined Gamma Iota Sigma in 2013 as the SVP of Chapter Operations and lead the robust growth of the organization, expanding the number of collegiate chapters from 57 to 97 and more than doubling the membership base of students from 2,000 to 6,000. She spearheaded the launch of its inclusive membership initiative to engage students of all majors and backgrounds for insurance careers, and championed a significant expansion of the organization's diversity, equity, and inclusion strategy including ground-breaking diversity events and initiatives to equip HBCU, female, LGBTQ, Hispanic, and other students of a variety of underrepresented groups for success in the insurance industry.
She received a Bachelor's in Business Management with a pre-law concentration and economics minor from Wittenberg University, before pursuing a Master of Education in Educational Leadership and Administration from Ashland University.
In her career and beyond, Grace is a fierce advocate for philanthropy and community. She serves on multiple industry committees and Boards and gives back to her local community as the Founder and Commissioner of the Little League, PTO President at the elementary school of her five children, church and community volunteer. Grace was recognized by Insurance Business America on the 2021 Elite Women list and the 2022 Hot 100.