Technology Guide: AI in Commercial Insurance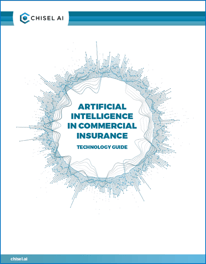 Leading commercial insurance brokers and carriers are deploying artificial intelligence solutions to boost underwriting capacity, reduce operational costs, and deliver a better digital experience to their customers.
As the industry embraces AI, many technology and innovation leaders are rushing to understand the various AI solutions available and what is involved in successfully implementing AI.
This guide dives into the technical aspects of implementing an AI solution for commercial insurance. Inside you'll find the following insights for a smooth AI deployment:
AI Use Cases
AI Implementation Phases
Integrating AI with Core Insurance Systems
Measuring AI Success
Download the technology guide today to get up to speed on deploying an AI solution for commercial insurance.